<![if !vml]>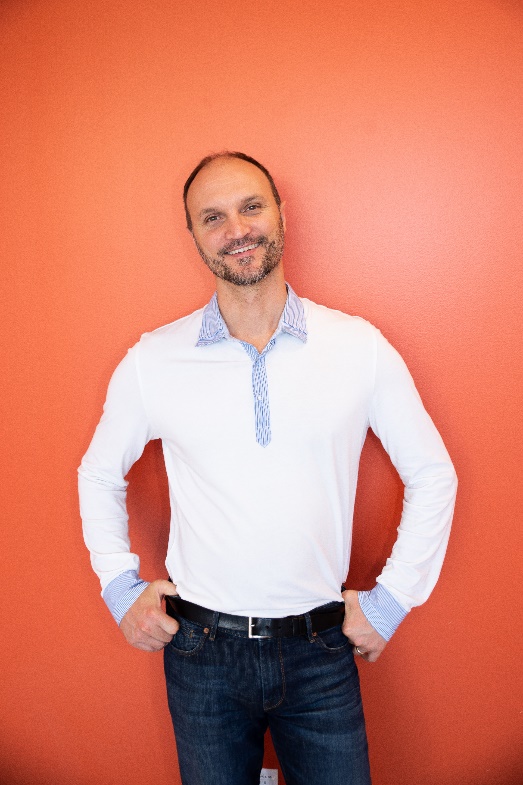 <![endif]><![if !vml]>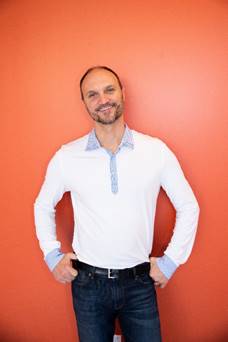 <![endif]>Cesare Fracassi
Assistant Professor of Finance
The University of Texas at Austin
2110 Speedway Stop B6600
Austin, TX, 78712
E-mail: cesare.fracassi@mccombs.utexas.edu
Office: GSB 5.165
Work phone: 512-232-6843
Fax: 512-471-5073
Curriculum Vitae (pdf)
Research
Published Papers
<![if !supportLists]>· <![endif]>External Networking and Internal Firm Governance  with Geoffrey Tate. The Journal of Finance, 67 Issue 1 (February) 2012 pp 153-194
We use panel data on S&P 1500 companies to identify external network connections between directors and CEOs. We find that firms with more powerful CEOs are more likely to appoint directors with ties to the CEO. Using changes in board composition due to director death and retirement for identification, we find that CEO-director ties reduce firm value, particularly in the absence of other governance mechanisms to substitute for board oversight. We also find that firms with more CEO-director ties engage in more value-destroying acquisitions. Overall, our results suggest that network ties with the CEO weaken the intensity of board monitoring.
<![if !supportLists]>· <![endif]>Lost In Translation? The Effect of Cultural Values on Mergers Around the World with Kenneth R. Ahern and Daniele Daminelli – Forthcoming on the Journal of Financial Economics, 2012 and Winner of the CEG Research Prize in Corporate Finance at the Finance Down Under Conference
We find strong evidence that three key dimensions of national culture (trust, hierarchy, and individualism) affect merger volume and synergy gains.  The volume of cross-border mergers is lower when countries are more culturally distant. In addition, greater cultural distance in trust and individualism leads to lower combined announcement returns. These findings are robust to year and country-level fixed effects, time-varying country-pair and deal-level variables, as well as instrumental variables for cultural differences based on genetic and somatic differences. The results are the first large-scale evidence that cultural differences have substantial impacts on multiple aspects of cross-border mergers.
<![if !supportLists]>· <![endif]>Business Microloans for U.S. Subprime Borrowers   [May 2014] with Mark J. Garmaise, Shimon Kogan, and Gabriel Natividad – Forthcoming at the Journal of Financial and Quantitative Analysis
We show that business microloans to U.S. subprime borrowers have a very large impact on subsequent firm success. Using data on startup loan applicants from a lender that employed an automated algorithm in its application review, we implement a regression discontinuity design assessing the causal impact of receiving a loan on firms. Startups receiving funding are dramatically more likely to survive, enjoy higher revenues and create more jobs. Loans are more consequential for survival among subprime business owners with more education and less managerial experience.
Working Papers
<![if !supportLists]>· <![endif]>Technological Specialization and Corporate Diversification [Dec 2013] with Fernando Anjos
We document a trend towards fewer and more-focused conglomerates, and develop a model that explains these patterns based on increasing technological specialization. In the model, diversification adds value by allowing efficient within-firm resource reallocation. However, synergies decrease with technological specialization, leading to fewer diversified firms over time. Also, the optimal level of technological diversity across conglomerate divisions decreases with technological specialization, leading to more-focused conglomerates. The calibrated model matches the evolution of conglomerate pervasiveness and focus, and other empirical magnitudes: growing output, level and trend of the diversification discount, frequency and returns of diversifying mergers, and frequency of refocusing activity.
<![if !supportLists]>· <![endif]>Are Credit Ratings Subjective? The Role of Credit Analysts in Determining Ratings   [Jan 2014] with Stefan Petry and Geoffrey Tate.
We show that the identity of the credit analysts covering a firm significantly affects the firm's credit rating, comparing ratings for the same firm at the same time across agencies. Analyst biases carry through to spreads on firms' outstanding debt and yields on new public debt issues. Firms covered by more pessimistic analysts issue less debt, lean more on cash and equity financing, and experience slower revenue growth. We also identify specific traits that predict rating quality. MBAs provide less optimistic and more accurate ratings; however, optimism increases and accuracy decreases with tenure covering the firm, particularly among information-sensitive firms.
<![if !supportLists]>· <![endif]>Shopping for Information? Diversification and the Network of Industries [Sep 2013] with Fernando Anjos – Revise and Resubmit at Management Science
We propose a view of corporate diversification as a strategy that aims to exploit internal information markets, bringing together information scattered across the economy. We test this hypothesis constructing an inter-industry network using input-output data. First, we introduce a network proxy for a conglomerate's informational advantage relative to specialized firms, named excess centrality. Second, we show that high-excess-centrality conglomerates have greater value, even when variation in conglomerate network position is exogenously driven by changes to the overall network structure. Finally, and consistent with our informational-advantage hypothesis, we find that high-excess-centrality conglomerates produce more and better patents. Online Appendix
<![if !supportLists]>· <![endif]>Corporate Finance Policies and Social Networks [Apr 2014] – Revise and Resubmit at the Journal of Financial and Quantitative Analysis 
This paper shows that managers are influenced by their social peers when making corporate policy decisions. Using a matrix of social ties from current and past employment, education, and other activities for US executives and directors, we find that more social connections two companies share with each other, more similar their capital investments are. To address endogeneity concerns, we find that two companies invest less similarly when an individual connecting them dies. The results extend to other corporate finance policies. Furthermore, companies positioned centrally in the social network invest in a less idiosyncratic way, and exhibit better economic performance.
<![if !supportLists]>· <![endif]>Directors Networks [Mar 2014] – with Amir Barnea, and Ilan Guedj  –  Revise and Resubmit at the Journal of Financial Intermediation
This paper investigates the role of director networks in firms' governance. We map the entire network of director connections through sharing the same board in S\&P 1,500 firms, and generate centrality measures that account for each director's importance in the network. We find strong evidence that there is a negative relationship between corporate governance and directors' centrality: CEO pay is higher, CEO pay is less sensitive to firm performance, and CEO turnover is less sensitive to firm performance in firms whose directors are more central in the network. We also find that well-connected directors are more likely to be awarded additional directorships in the future. Our results are robust to the inclusion of time-varying control variables, as well as director, CEO, and firm fixed effects. We find similar results when we use director retirement as a possible exogenous shock to a firm's position in the network. The evidence we document is consistent with several explanations, including the social capital hypothesis, in which well-connected individuals in a network trust and help each other.
<![if !supportLists]>· <![endif]>Stock Price Sensitivity to Dividend Changes [July 2008]
This paper examines the sensitivity of stock prices to dividend changes. The Dividend Signaling, Free-Cash-Flow, Maturity and Catering Hypotheses all predict an average positive (negative) reaction to announcement of a dividend increase (decrease). However, these hypotheses have different cross-sectional predictions. This paper documents that the positive stock price response to dividend increases is due primarily to the signaling of higher future earnings, to the managers catering to the time-varying premium assigned by the market to dividend paying stocks, and partially to the reduction of agency problems. By contrast, the negative price response to dividend decreases is mainly due to the transition from a mature life-cycle stage to a decline stage with higher systematic risk, as maintained by the Maturity Hypothesis.
Teaching
<![if !supportLists]>· <![endif]>Valuation – MBA FIN 286 – Fall 2013/Spring 2012/Fall 2010/Spring 2010
<![if !supportLists]>· <![endif]>Valuation – MBA FNCE 728 (Wharton) – Fall 2012
<![if !supportLists]>· <![endif]>Financial Planning for Large Corporations – Undergraduate FIN 374C - Fall 2010